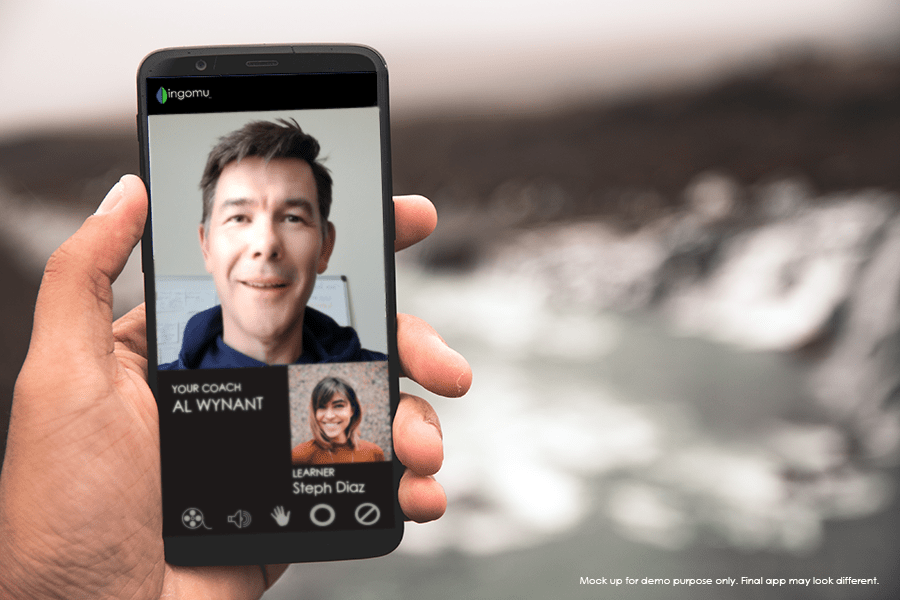 PROGRESS
Ingomu Learning is much more than an online learning platform. We connect coaches and teachers with learners in immersive and engaging ways. Learners can enroll in an online course, will be able to schedule a virtual one-on-one or group coaching session, even livestream coaches at corporate meetings or conferences. We are currently working with more than 50 coaches and more than 1,000 students. We expect to have 100 vetted coaches in the system at the time the Ingomu Learning App launches.
In the last few months our coaches and students have helped us develop a plan forward that will help reach more students, provide tools to make the learning experience more immersive and personal, and help coaches scale their business. Think of Ingomu Learning as the Leal Zoom for Coaches and learners.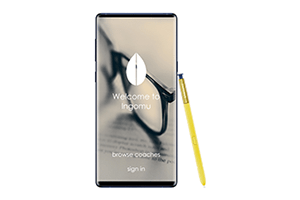 Ingomu Learning is part of EventTechHub, a collaborative group of technology companies supporting speakers, coaches and meeting planning professionals. Partners include 500 Speakers, Eventinterface, Tap To Speak, IWW Agency and Ingomu Learning. The Ingomu Learning co-founders bring 30 years of development and operational experience to this endeavor.
We are raising $25,000 to support the following development efforts:

INGOMU LEARNING ANDROID APP

Expected to be launched on May 31, 2019, the Ingomu Leaning App will first launch on the Android platform, later in the year we will roll out the app on iOS.
The app will allow learners to:
- preview, sign up, pay for, and participate in courses
- view coach availability, schedule and pay for one-on-one or group coaching sessions
- browse keynotes and courses, schedule coaches to speak virtually at business meetings or conferences using interactive technologies
The app will allow coaches to:
- view and manage courses, and interact with learners
- manage and host one-on-one or group coaching sessions
- engage with learners via discussion, messaging and one-on-one or group coaching
- keep track of bookings - add bookings to calendar and send reminders
FINAL DEVELOPMENT/INTEGRATION OF BOOKING ENGINE AND INGOMU STREAM
This feature will launch alongside the app and will allow coaches to:
- set availability and pricing for one-on-one and group coaching
- set availability for virtual speaking
- collect payment at the time of booking
INGOMU LEARNING TIMELINE

- Founded in May 2018
- June 2018 – Website Launched
- June 2018 – 1st Coach joined
- July 2018 – 1st Learners joined
- February 2019 – App development and schedule features development started
- March 2019 – New website launched
- May 2019 – Expected delivery of App and Scheduling Features
- May 2019 – 100 vetted coaches and speakers
RISKS AND CHALLENGES

Our team has professional experience in the development of apps and the features outlined above. Our EventTechHub partnership, including our connection with 500 Speakers allows for a solid funnel of qualified coaches. However, there are inherent risk related to the app approval process by the 3rd party marketplace. Potential production delays due to unforeseen circumstances may need to be considered also. We've done our best to forecast development schedules based on our experience with past projects, however, sometimes forecasts don't always hit the mark. Should this happen, we will keep you informed every step of the way. We will keep you posted with a bi-weekly newsletter as part of this campaign. Please do not hesitate to contact us at al@ingomu.com or via phone at 720-634-5283. We look forward to answering your questions.
QUESTIONS? CONTACT US

Phone 720-634-5283
Email: al@ingomu.com
ABOUT THE SOCIAL MEDIA T-SHIRT GIVEAWAY

We will send an Ingomu Learning T-shirt for sharing this campaign. Campaign limit is 500 T-shirts. In order to qualify, shares must be tagged with Ingomu and include the campaign URL: https://www.ingomu.com/crowdfund/ (Twitter tag: @ingomu_learning; Facebook Tag: @ingomu.learning; Instagram Tag: ingomu.learning; LinkedIn Tag: @ingomu). We will reach out via IM where post is displayed to have you provide us with your T-shirt size and mailing address. Expected shipping date is June 3rd, 2019. We ship to North American addresses only. 1 t-shirt per address/household. Questions, email us at contact@ingomu.com